After leaving us hanging at the end of your stories in our cliffhanger challenge last month, we asked you to put on your detective caps in August and solve these Summer Writing Club mysteries.

Reading all of your stories this month gave us that little thrill of discovering something unexpected at the end of a book. False accusations, red herrings, misleading clues… you guys managed to keep us guessing with twists and turns right up until the last paragraph. Congratulations to all of our featured writers, and great work to everyone who completed the August challenge. Case closed!

Can you solve all the mysteries below? Elementary, my dear Watson!
The Turquoise Ring by AmazingKaye9081 - When Callie McGee loses her special turquoise ring after being told a creepy ghost story, she and her cousin, Leo, set out to find it late at night, while on a camping trip. But disaster lies ahead.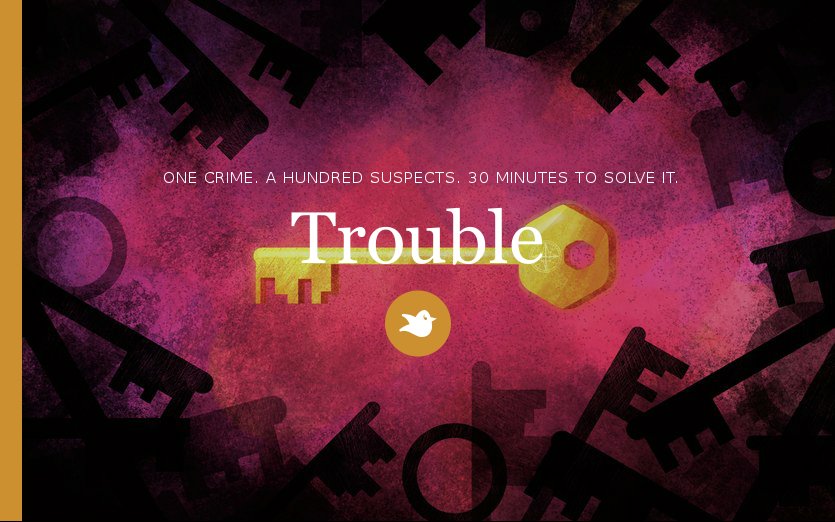 Trouble by BlissfulStar - Someone is trying to frame the school prankster, Renner Collins, for a crime he did not commit. Will he be able to find out the real culprit in time or will he fall prey to their trap?
Open for Business by pigscanfly54321 - When an thief steals from a hotel room, the mystery is put in the hands of a waiter and a hired detective. He thinks the case is going fine- until the evidence points to the person he least suspects.
The Professor by Booknerd13 - Professor Peter Andes and Ms. Robin Emmett look to find clues for a missing and extremely expensive diamond that was to be given to the Queen of England.
Gone by emilyroserules — When Jessie's parents leave Jessie and her brother home alone, Jessie dresses up in her mom's favorite ring. But when Jessie is about to take it off, she realizes the ring is gone. Can she find it?