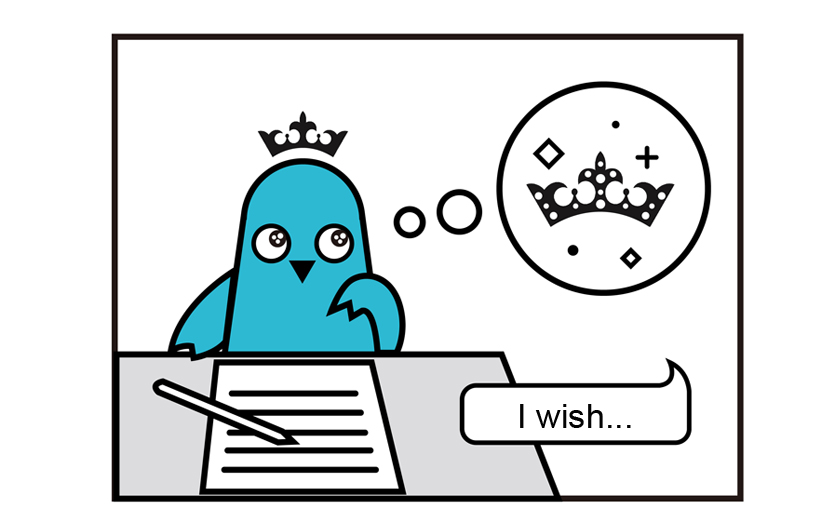 We loved all of the ideas you submitted for Bird's wishlist! I mean, who doesn't want a sparkly crown, right?
Here are just a few of our favorites, but you can read even more in the comments here.
Congratulations to our featured writers! Let us know below what adventures YOU'D like to send Bird on in the coming weeks.