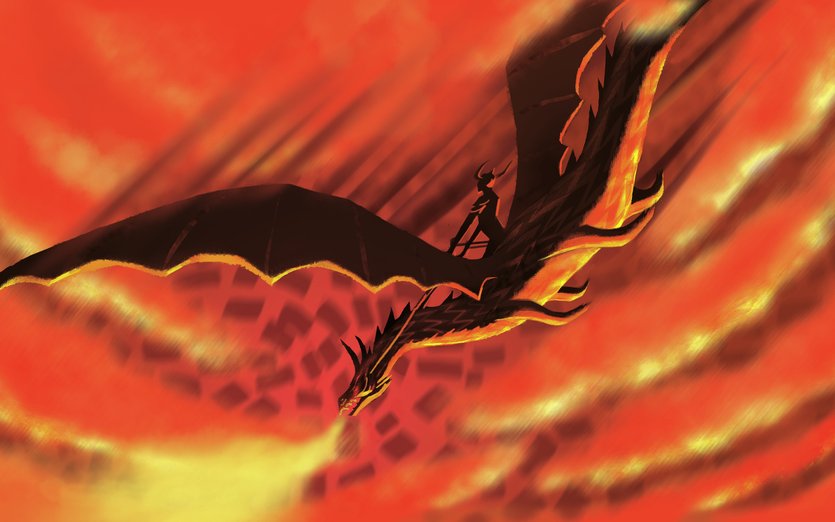 Everyone knows dragons are invincible. Since you can't kill them, there's only one way to get rid of them…


---
For this week's one-line writing prompt, leave a comment below telling us your idea for how to get rid of a pesky dragon. Use your imagination and be as creative as you can!
One-line writing prompts are itty-bitty challenges that you can do instantly. Just post a comment! There's no judging or awards. It's just a little boost to get your creative sparks flying. Try it out!
If you're feeling inspired to write a whole story about getting rid of dragons, go for it! Tag it with DragonsBeGone to share it with the community.
Featured art by Shishir