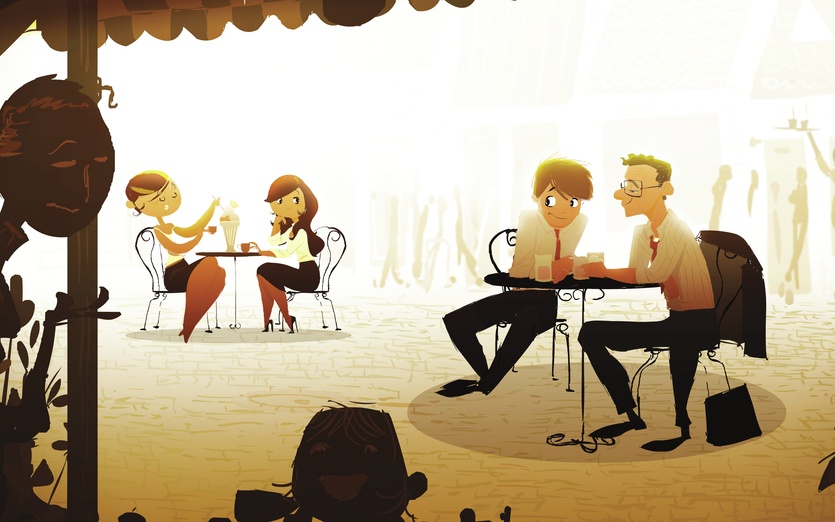 CHAPTER
1
"And then, he like, messed up my make-up and then stomped out of my room! Like, how annoying is that, Jess?"
I secretly rolled my eyes and smiled. Alicia may be annoying, but she is my only friend. She's been talking about her rule-breaking cousin Bobby Lee for AGES, and I hope she talks about something else. I sip my hot chocolate and sit back, blocking out Alicia's never-ending speech.
I look around, sinking everything.
A noisy family behind us.
A lonely girl next to Alicia.
A cute guy and an old guy next to me.
A cute guy? I sipped my hot chocolate and secretly take a peek out of the corner of my eye.
He's looking at me too! Out of the corners of his eyes! Our eyes suddenly lock, and-
I like him. I start blushing at the thought of this, and he does too. Wow. Talk about awkward.
Uh oh. My watch is ringing. I gotta go back home. I say bye to Alicia and take a last look at the boy.
Taking glances behind me.