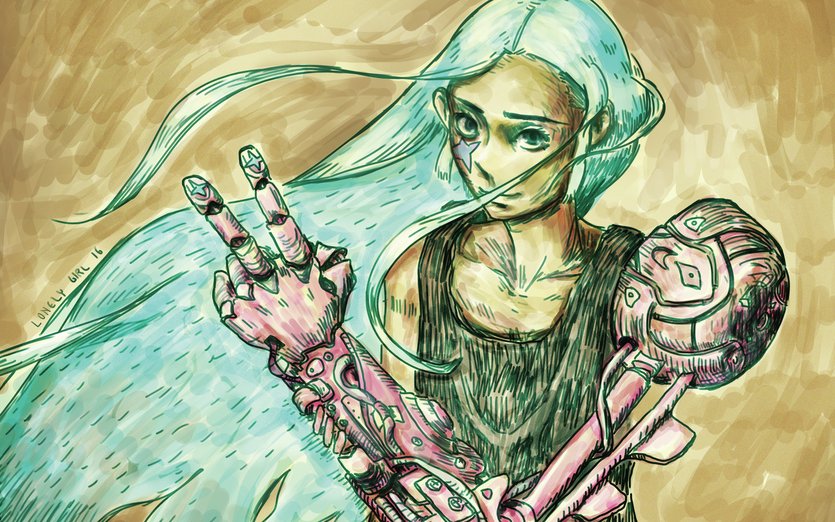 CHAPTER
1
My professor named me, 'Robanya'.
Living with Professor is...difficult.
I shouldn't say much more about her.
Professor might read this!
Professer is letting me go to high-school!
I always wanted to be normal!
But sadly, I will never be.
She says it makes me look 'cool'.
Oh wait....it's a minute until curfew!
Well, I will see you late-.....
It's time for my first day of high school!
I'm so nervous, everyone is gonna notice my arm!
Maybe I can wear a jacket...?
Uh-oh! It's already time!
I learned, that I can change how I look!
I'll just get rid of the robot arm really quick...
Professor noticed my arm looked normal.
"You look cool with the arm!" She told me
"Cool? Everyone will think I look weird!" I cry
"Well, ignore them!" Professor tells me "Ugh, fine..." I say turning my arm back to normal.
I walked to school, everyone noticed me.
When I entered the school, everyone stopped talking and stared.
I heard a lot of people whispering about me;
I looked down. I knew this would happen.
I walked in the middle of the hall as everyone watched.
Some girl, with reddish hair, put her hand in front of me.
I had to defend myself, so I hit her arm back.
"Ouch, watch it." She snapped.
"I am, watching out for people like you." I shot back
As I walked in, I saw my teacher. She waved at me, I waved my normal hand at her.
She whispered, "Come here."
I walked over, and right when I did, students filled the room.
"Alright class, take your seats. We have a new student today." My teacher told the class.
"Quiet everyone. Her name is..." she said waiting for me to finish.
"She doesn't know her own name." I heard someone whisper loud enough for me to hear.
If I said Robanya...My life would be over.
"Okay take your seat Mio. I am Ms. Yuka." My teacher told me
After a few minutes, people stopped staring,but I realized, that girl, with red hair, sat behind me.
"Pssst!" I heard someone say
"Psst! You, Mio. Or whatever your name is..."
"Oh, it's you." I mumbled
"I don't care." I told her
"Oh really? I'm the most popular girl here, in case you didn't know."
She smirked. Then, the ball rang.