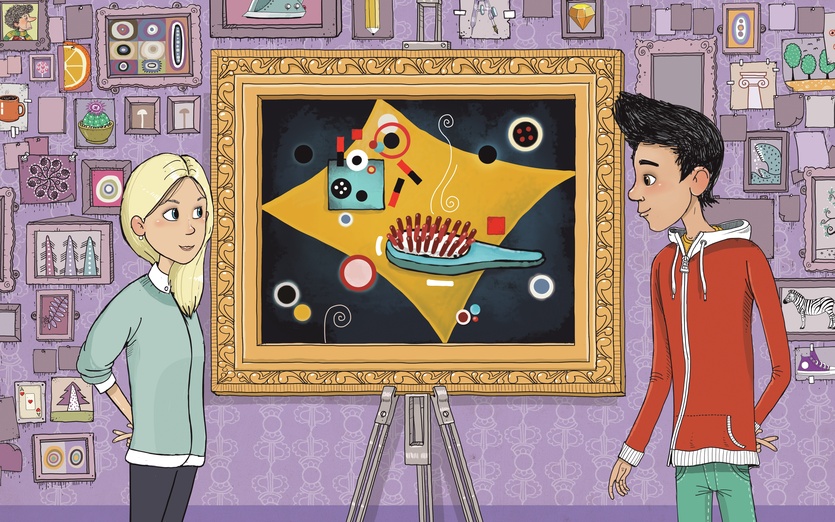 CHAPTER
4
Anything can happen in New York
Everything about Callas Prep, from the gourmet meals in the cafeteria—cooked by our very own Chef Claude—to the state of the art athletic facilities, art, and music programs, announced to the world that only the best, brightest, and wealthiest could attend.
Rich kids needed access to cash twenty-four hours a day, and like it did in every other way, Callas met their needs.
And, inadvertently, it met mine as well.
Although I believed in the saying: Don't mess in your own nest, the school ATM was too perfect to pass up. It sat at the end of the corridor, within spitting distance of the bathrooms and less than six feet from my own locker.
I swiped my card key in my locker door and waited for the crowd to press in so I could choose my mark.
My locker defied everything else about me with its tidy, organized interior. Piette would never believe it after dealing with my bedroom most of my life. All the time I spent watching and waiting had to be put to some use, so I tidied.
Three people stopped for cash before the right one came along—Timber Atkinson and her purple crocodile skin purse. She was beautiful, wealthy, with celebrity parents who named her after a block of wood, and with no respect for security. My gaze slid from my locker contents, to her.
"I need cash, babe," she told her friend, "meet you in class. "
The friend nodded and pulled a fluffy pink backpack over her shoulders. "See you in a few."
Timber stepped up to the ATM, and I continued to rearrange my locker while keeping my eyes focused on her fingers as they moved over the keyboard.
Upper left. Lower middle. Center. Lower left. 1857.
The numbers formed an image in my mind, gold against a rich blue background. Regal. Summer. The Mediterranean.
Timber followed the prompts and entered a three followed by two zeros. Three hundred dollars. A modest amount compared to some. Money meant no more to them than it did to me, and so, losing it would be meaningless, too.
Timber slipped her card into an overflowing wallet, leaving one small corner peaking out of the top of her purse. She took out her phone and began to text and walk at the same time. Multitasking—the curse of the terminally distracted.
I stepped back, closing my locker door and dipping into her purse as she passed. My fingers flipped the card up and inside my sleeve while I made a noise about closing my locker properly.
By the time I turned around, Timber was gone. I took a few strides to the ATM, opening my mouth so the capsule-sized LED flashlight I had gripped between my teeth would dazzle the ATM camera. The school had no other cameras in this area. It would be disrespectful of students' privacy.
I slipped the card into the reader, keyed in 1857, and withdrew another three hundred. It made sense to stick with identical sums. If a savvier parent than most actually noticed an extra withdrawal on a bank statement, they would think it was the machine charging them twice.
The bills slipped out in a sheaf of twenties. I folded them, tucked them into my pocket, and walked off in the same direction as Timber, biting the flashlight to turn it off and stowing it under my tongue as I walked.
Lifting the card was the hardest part, because not everyone made it as easy as Timber. She also made part two of the exercise easier by walking in slow motion, eyes glued to her cell. I passed her in the crowd, slipped the card back into her purse, and walked on, full of the rush of success.
First rule of petty theft—confidence.
The rush. The danger. The chance that someone would see, and I would have to face real consequences from the school, the police, even my father. It all added to the thrill. Then, I spotted something new.
Someone new, to be precise.
Standing in the middle of the hallway with a rumpled piece of paper in her hand, was the single most out of place person I ever saw walk the halls of Callas Prep. The girl was a walking cliché of a country girl in the big city. She clutched a crumpled piece of paper in her hands and looked like she might bolt at any second. There was something weirdly déjà vu about her wide, animé eyes, generic brand t-shirt and jeans—a genuine lost lamb. Something about that struck me as cute. Adorable, even.
The day had not even begun and already I was on a roll.