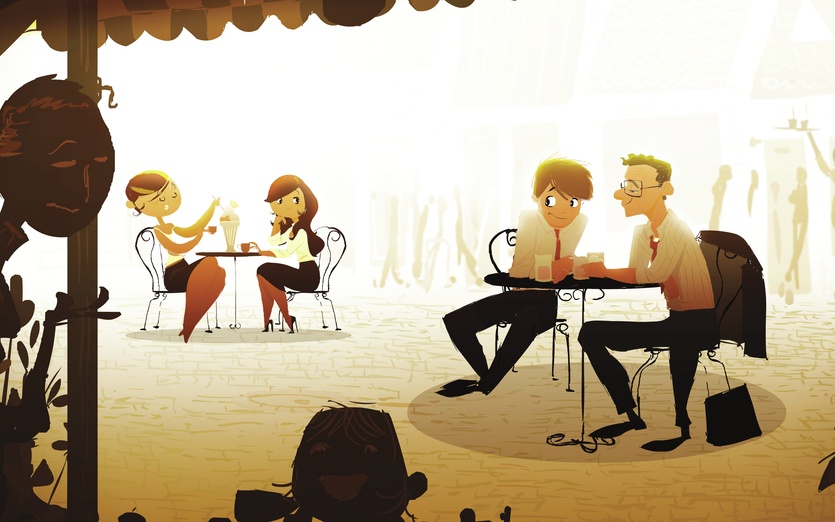 Together Forever....Or not?
CHAPTER
2
What to wear, what to wear!? I thought
"KYLIE ANNE JAMES! WHAT ARE YOU DOING UP THERE?!"
"NOTHING MOM!" I yelled back
I rummaged threw my drawers looking for something cute but simple
"AHA! I FOUND IT, I FOUND IT, I FOUND IT!"
"KYLIE! IM COMING UPSTAIRS THIS INSTANT! I quickly threw on a cute Dark blue V-neck T-shirt, with some Black skinny jeans, and Black and white Addidas, my favorite shoe brand! Right then and there I heard my bedroom door opening, "Hi Mom!"
"KYLIE JAMES! WHAT HAVE YOU BEEN DOING UP HERE!"
"I'm going to the movie's with some friends, and i'm just rummaging for decent clothes cause all of mine are in the laundry."
"Oh ok, but Kylie please be quieter i'm helping your brother study, and all i'm hearing is stomps and screams and chest draws slamming!"
"OK Mom I promise,but actually i'm leaving right now!" I rushed past her.
O.M.G I ALMOST MISSED THE BUS! AND I WOULD BE LATE FOR THE MOVIES! AND WHAT WOULD JACK'S FRIENDS THINK OF ME NOW! Luckily I rushed into theater 21 and saw Jack sitting all by himself with no friends around?
"Hey, but where are your friends?!"
"They couldn't make it, but dont worry about it,"
"Ok," I said staring deeply into his bright blue eyes.
Suddenly I began to fall slowly towards the theater floor, right when I was about to hit the ground I felt Strong arms around my waist. When i opened my eyes I was sitting In Jack's Lap and he was staring deeply into my eyes, I looked deeply into his......
Jack leaned in and his soft lips touched mine, my hand's were wrapped around his neck, and my feet were wrapped around his waists. We were a far distance apart until he smiled and dragged me towards his strong chest, He pulled my legs closer to his chest and started stroking my thighs, when I pulled away I noticed that the movie was starting.
I was about to move into the empty seat beside Jack but he stopped me and pulled me closer towards him, I smiled as I sat on his lap, my legs were dangling over the arm rest, and he started to play with my soft bouncy curled hair. He extended his arm outwards and placed it around my back.
Hi everybody THANK YOU so much for reading this ~ Danielle