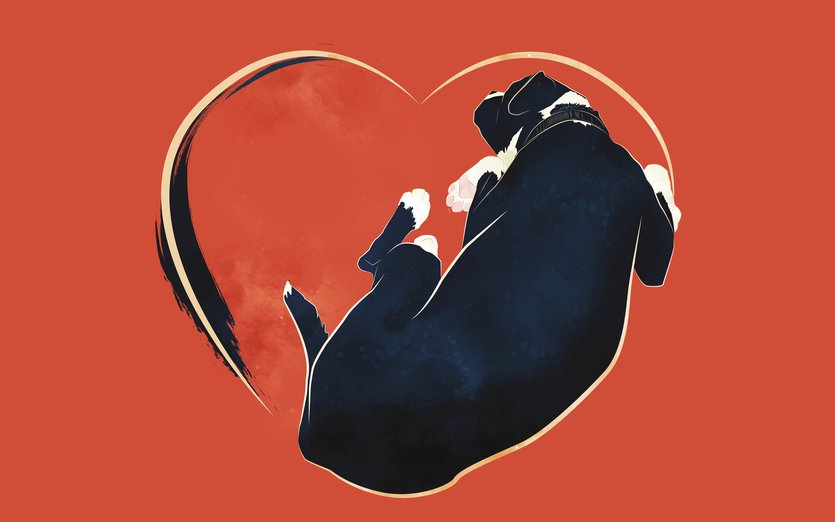 Do best friends really come before boys?
CHAPTER
21
We reach home, a second time.
"So what do you care to do now?" Chloe wants to know.
"Um I am unsure. Would you take fancy in wending our way to The Square road for food...? Recently, I have remained so accustomed to Adonis' Mum's Greek food, I am not able to eat any other food." I propose.
"Or actually... could we go to North town to shop? We haven't been in SO long and besides...I think we could do with the shop." Chloe shrugs.
"Sure. Give me a chance to change and collect my bits and bobs. I'll be ready in ten minutes." I agree,advancing upstairs to ready myself for the remaining day out.
We travel to the shopping centre by foot. When we reach the centre ,the foremost action Chloe undertakes is posting on her social medias, taking a ton of excited selfies and snaps. I post like two pictures on my Snap- shot- chat and she posts like 25 pictures on her insta -nt-telegram!
We go shopping for fresh,experimental makeup, gaping at the arresting,elaborate beauty stands,organized with rows of varieties of makeup: lip-glosses,lipsticks,lacquer lip-gloss sticks,lip liners, unusual coloured mascaras,eye liners,eyebrow liners-you name it,this shop had it.
"Aw let's do our eyebrows. Come'on it'll be fun!" Chloe suggests,hauling me to the reception desk within the store.
"Hello ladies. How may I assist you today?" the eyebrow lady greets,widely beaming with her deep pink lipstick lips and on "fleek" eyebrows .
"Could we have our eyebrows,shaped,filled,and highlighted please?For the both of us." Chloe orders,thumbing me and her. The lady nods,taking us to seats to await our appointments. Our eyebrows had occupied...roughly 40 minutes of our time. 20 minutes for each of us. Chloe continues to shops around the store for a length of time, taking assorted makeup items from several drawers,stations and stalls until her basket became well-stocked. The store is of excellent standard for discounted prices so all her items were paid for at a bargain.
"Where do you want to go next?" I ask her.
"Ok. Um...Sara?" She suggests,shortly before we made our way to the clothes shop.
Together we browse of clothing and garments to our exclusive tastes.Following clothes shopping, we purchase jewellery,took a trip to the Square Road for food ,eventually heading home. By the time we arrive, my mum's home and outside mutated to dark.
"You didn't deserve today. I should've told you what my intentions were before I told Enzo about you and Adonis. I'm sorry for that." Chloe apologizes. I jump to embrace her into a hug.
"Thank you so much and...I partially accept your apology. But I'm still mad at you." I laugh,detaching from her.
"I'm still meeting Adonis today. I don't even know what I plan to say and our project is lagging behind,withal." I exclaim.
"If anything,honesty is the policy. Look where lying got me and my own family..." Chloe trails off.
"I shall avoid lying. I just...I prefer not to mention anything yet."
"Dominique,I swear, by the time you want to tell him,he'll snatched up and no longer available. Now you have a chance to express your feelings and you don't even want to tell him.Unbelievable!" Chloe groans in a sigh.
"All I'm saying is I helped you. I styled your hair for him,talked to you to help you see sense,spoke to his friends for you. I would be lying if i said it wouldn't be a shame to see all of that go to waste..."
"Are we seriously meant to be?Maybe I shouldn't declare anything-he did divide you and I for as short period of time and what if-"
"We're stronger than that. I know that now." Chloe smiles.
"Ok. No more talk about Adonis while my mum is here. She's super nosy so I don't want her to suspect anything until we are in my bedroom" I whisper, entering the house. I greet my mum,dashing upstairs,Chloe not far behind.
"Ok so...what are you wearing?" Chloe asks.
"What do you mean what I'm wearing? What I am now?!" I shrug.
"Seriously? You're admitting your feelings to the most popular guy in school. I think you need to make more of a effort."
"What we brought today. It's casual yet chic, you but something different. Hot but suitable,I say wear it and then I'll style your hair."Chloe recommends.
"I do like the boyfriend jeans...but there's no way I' wearing that top today. Too expensive. I'll wear another one." I order, setting foot into my substantial wardrobe for another pick. Eventually, I settle on wearing print piping skinny ankle trousers, a black cotton blouse with sparkly stone embroidery on the shoulders, an opening and button at the back of the neck and long sleeves, complimenting satisfactorily with my trousers.
"Ok. I like your hairstyle at the moment. However, I believe he'll like what I shall do." Chloe grins.
She faces me aside from the mirror ,therefore the style she has arranged shall come as a surprise. What I find "patently humorous" is the previous time Chloe surprised me, I confessed liking Adonis to his best friends. By the time, Chloe is complete with my hairdo; it's briefly late in the evening but I'm certain his dad shan't mind after yesterday's occurrence.
"Ok...ready?" Chloe asks me. I nod.
She swirls the chair around, coming to face with my appearance. My hair appears dampened in its Afro-form, reaching just to my elbows. It has increased in length and volume dramatically. It doesn't look like my hair at all. My hair is basically Afro-Caribbean but my hair's more like Alicia Keys old Afro hair. No parting,just hair everywhere. My hair is in similarity to those models on TV which advertise hair products, perfectly and magnificently. Yes,I am gifting credit to my own hair.
"The point of this style is flattery.When you smoother you hair back if it gets into your face, if you're nervous,gently and cutely rake your hair back.Your hair is gorgeous and hopefully this time he'll actually compliment it! Trust me,he'll love it this time!"Chloe clarifies.
"Thank you. My hair...has transformed! I better get going now before I'm any later." I suggest,collecting my navy blue ruched tote bag with contents of our still-yet-to-be-completed project.
"Wait a second!" Chloe exclaims,tugging me back into the chair and facing me a distance from the mirror. She applies mascara onto my eyelashes and eye-shadow to my eyes.Why?!
"Chloe, if I wear makeup, it's going to make it SO obvious!" I argue.
"That's the whole point. After all,who else is supposed to push you into the right direction?Right, you look perfect. The mixed race Cinderella,basically!" Chloe squeals.
"The perceptive, apt,acne-faced Cinderella without a happy ever after." I correct.
"Dominique, you barely have acne. Just a few spots on your jawline which you can't even see from a distance, a few on your chin. The rest of your face is completely clear." she remarks. I sigh as she rests her hand upon my shoulder.
"Go get him." Chloe smiles, tilting her head in the direction of the door. I sidle my feet into my wolf grey and white colorway Huaraches. Chloe leads me out of the house,with her own shopping and bags and allowing me to travel to his house,via by foot. I'm nervous,apprehensive.My heart's in my mouth. Imagine if he hates Chloe's picking of makeup or actually loathes my hair?Imagine his reaction if-ok Dominique stop! Am I seriously questioning Chloe transformation/prettying skills? I look...attractive,for once in my life. I just can't screw this up. Being distracted from my thoughts, I realize sooner or later I reach his front door. I take a deep breath,breathe out deeply before knocking on the door. Wish me luck!
To notify you all,the saying "patently humorous" may have popped up in chapters a few times therefore I would like to explain my intentions for doing this. Patently humorous is sort of Dominique's "catchphrase" for Adonis. She mainly uses his words as mockery or sarcasm or while saying something which relates to him. I thought I'd explain the motive of the saying popping up,in case you didn't understand. Moving back to the ACTUAL story-line, I have to acknowledge my struggle in deciding what should happen next. Should Dominique confess her feelings for Adonis or should she hold them off till later? I hope you'll be satisfied with what I eventually decide to write. Either way,enjoy and comment on what you'd like to see next from Adonis and Dominique. You never know, it could pop up in one of the chapters!