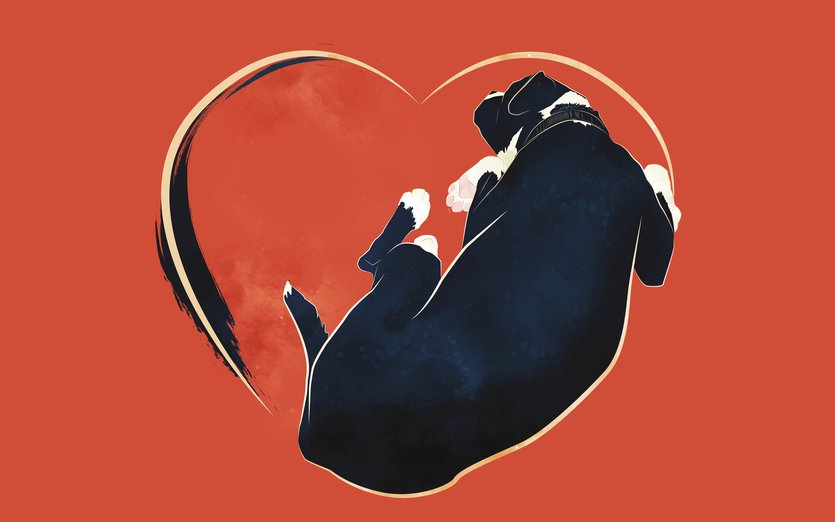 Do best friends really come before boys?
CHAPTER
24
Oxford Museum of Natural History
I awake from my contrite yet tempting dream about Andy. To enumerate my dreams on Andy, this has been the second one since I came into contact, at A Day Latte. I tumble out of bed,catastrophizing my fall as though I fell from grace. I take a shower,rinsing my hair clean from yesterday's products.
Unsettled on how to style my hair for today's trip, I advance downstairs to eat breakfast; a bowl of cereal and seasoned poached egg on buttered toast. I imagine Mum has left promptly,for an early shift. Supposing that I am incorrect about Mum's in- the-early-morning shift , I plan to write a quick paper note to Mum,to concise arriving home at a later time,due to my class trip. Hopefully, she won't be TOO displeased with the idea. I scribble my note to mum and swallow the remains of my breakfast before making my way back upstairs. I move to my considerable-sized wardrobe,ferreting around for clothes to wear today,in my fluffy white bath robe. For what felt like an hour, I finally acquire,as I see it,a fitting ensemble of clothes: a black T-shirt patterned with white mathematical diagrams and equations, accompanied with a tasteful white Peter Pan Collar,above ankle,mid-rise,tight skinny cobalt blue jeans,accessorized with a small number of silvery-leafed and gold bangles,gold feather necklace as well as this charming,humorous,geek-chic leather watch!
To fulfil the final look as we're traversing through the renowned, momentous antiquities in the museum by foot, I opt for Brilliant White Nike Air Max 95 trainers and ankle socks with #geek, #nerd printed onto them. With that, I bag a lightweight black waist-high coat into my beige tote bag;a sweet anime fox drawn at the front by one of my many friends from the teen writing club. The cartoon is bordered with hearts and a adorable bell on the fox's white belly. My outfit is unfinished without the final addition of my very own "Harry Potter" glasses with non-prescribed lenses!! Seeing as Adonis doubtlessly won't be sitting the trip, why not go all geek-style?!
Practically set for the trip- well I say practically because right now I'm printing off the museum's all-inclusive A-Z PLUS the ground map of the ENTIRE museum,a.k.a MY definition of an enchiridion(it'd be better if you avoid asking how I gained access). Cramming together today's Lunch and my "museum pack", my phone ringtone unexpectedly peals out.I answer to background noise.
"Have you left your house yet,Dominique?" Chloe shouts above the background noise of shrieking and shattering of items.
"Not yet. What's going on at your house?!" I cross-question in vexation as well as apprehension.
"It's not my house, it's the neighbors. I'm pretty sure by the time we get back from the trip, it'll become a ruin!" Chloe squawked into the phone.
"Ugh Chloe. I.can.HEAR.You're loud enough." I complain,clutching my ear in pain.
"Oh sorry." Chloe apologies.
"You're still coming on the trip,right?" I verify,warily. I admit it. I cannot bear the trip without Chloe and her usual observations on street fashion. That AND asking random strangers to take pictures of her.
"Yeah of course. I couldn't miss leaving Assembly, History and D&T!" Chloe assures me.
"Well actually,I guess there was...a favor I wanted but-"
"What is it? If it's anything to get me out of the house, please let me accept it!" Chloe pleads.
I invite her here,demanding her to bring a straightener and a comb. I'm in no doubt she'll figure out what my favor is. She gets here in 10 minutes flat, after our call ended. Impressive (smirking face).
"The good thing about trips is we don't have to arrive to school as early. Oh my gosh, I'm so excited!" Chloe squeals.
"Really? I'm surprised-I was unaware of your vehement enthusiasm for museum monuments!" I exclaim in wonderment.
"What?!Enthusiasm... for museum monuments? As if! Adonis is actually rolling in on the trip!" Chloe clarifies .I lay and shake my head in disgruntlement. I should've known better.
"He posted on his Snap-shot- Chat, yesterday." Chloe adds. I choke on my own saliva.
"Wait?! You have Adonis on Snap-shot- Chat ?! Since when?!" I declare with even more perplexity than I had when I expected Chloe to have an hidden interest in museum artifacts.
"I have a friend,who is friends with Beckett and I asked my friend if he could ask Beckett for it." Chloe casually shrugs,awaiting for her straightener to heat up..
"And you failed to tell me this because...?"
"Well one) I forgot and two) I didn't think you were interested. After all,you're barely active on your account,anyway." She reasons.
"Oh and I was about to forget ...what did he think of your hair,yesterday?" Chloe checks.
I shake my head in disapproval "He spoke very minimally of my hair. In short, he remarked my hair's difference-nothing more. I don't think he liked it,my Mum hadn't liked my hairstyle and none of his family complimented me so perhaps it was...-"
"An idea gone bust!" Chloe finished my sentence.
"Well my lady, how would you like your hair styled, for today's arrangements? Curl your hair? Brush it back?" She queries, in an aristocratic modulation. I gawp back at Chloe,yet again in astonishment, from her utility of complex words. Today's Arrangements? That's a first.
"I would like my hair straightened again actually, and then tied into a cute messy bun. I can't be bothered to manage what you'd call the BUSH of my hair and its frizzy state." I request,simpering into my desk mirror. She rolls her eyes.
"Ready?" I confirm,now at the door,keys at hand.
"Yeah." She replies back.
"Got your Zip Card?" I verify. She rummages through her sports bag with unnecessary concern.
"Oops! Must've left it at home." Chloe grumbles. She huffs and puffs.
"Come on," I begin "We mustn't lose any more time if we want to avoid being later. Besides the coach will leave without us." I declare, opening the door to leave. Subsequently after we pop by Chloe's house,we end up legging it to school(fortunately, I wore my trainers). We come to the scene,noticing combined Science classes huddled around Mrs. Armstrong whom had a clipboard at hand and a pen to tick off all the names of the students attending. Within the crowd, I eventually spot Adonis' head.
"Chloe!" I murmur into Chloe's hair,nudging her in the back.
"He's here!" I cry out in a hushed tone.
"Yeah so?" A smug smile slides onto Chloe's mien.I respond with a baffled frown.The number of times Chloe has taken me by surprise today are the number of facts I can recall about the struggles Of Supremacy in Church Of England in the 1520s(it's quite a lot,honey). Finally,our names and consent from parents are ticked off and we set foot onto the coach. Finding seats on the coach was easy. Chloe and I have this plan. So long as we sit near to the "savage,popular" kids,at the back of the coach(a.k.a Adonis and co.),
1. Presumably, no one, besides their friends are planning to sit close to them.
2. ALSO, so the pair of us can eavesdrop on their conversations. Sly and slick but a savvy plan,would you agree? Chloe and I aim to sit approximately two rows away from the back.
The duration of our journey consisted of Chloe quietly gossiping to me about...well I'm not so sure. I was only half-listening to her since I was preoccupied by my book on the subject of famous ancient figures and artifacts of London Museums,the latest edition. I thoroughly thought out today's "excursion" ,researching a multiplicity of artifacts, went fact-finding for the backstory of the vestiges.I even studied the ground maps of the building to locate ideal places with the most useful answers to all the questions our school's provided. The above demonstrates just how much free time I have.So much that you can see why perhaps I would like to get into a relationship. At Bridgend, trips ALWAYS require educational significance. Whether we visited the cinema to watch a film, we'd, in all probability, have to investigate the movie's background,beforehand,engage with the script writing and most likely take notes on the movie's arc + the lightening and camera techniques DURING the movie. Yes,that is just how educational my school will get with just a sitting of a movie in a cinema.
"I was thinking we could have a clothes swap tomorrow..." Chloe suggests.
"I saw BJJ yesterday. My parents and sister were out so I talked to her,she let me in on her dirty secrets..." I overheard Adonis talking to his mates.
"Dominique...DOMINIQUE!" Chloe snapped. I shook in an act of realization.
"Yes?" I reply casually, in attempt to conceal my lack of attentiveness.
"I said, when can I next come over to your house..." She trails off in scepticism.
"Are you okay? You look like you've just seen a ghost." Chloe frowns. I laugh,briefly.
"Oh no I'm fine." I grin in assurance.
"What you so happy about?" she narrows her eyes in query. I lean closer to her ear and whisper:
"I think Adonis is talking about me." She gives a expression of utter shock.
"He was...talking about you?" She gulps.
"Well I THINK so. I mean he used the name BJJ,maybe that's an ACTUAL person. A girl..." I trail off in terror. It hadn't occurred to me that I perhaps I should find out whether he has a girlfriend. I did ask Cyrena but she all she said was he had to leave his last girlfriend. That doesn't mean he hasn't got a new one, currently.
"Oh yeah! We don't know if he has a girl." She rejoined,casualness flowing in her voice.
"Don't you dare..." I hiss.
"Relax. I've got it covered." She winks at me before,turning in her seat to the back.
"A-don-IS!" Chloe calls in a high pitched intonation,giving me yet ANOTHER shock.
"Haven't you maybe clocked that you've said enough? Bust out,Chloe!" Enzo snaps. At that moment, Enzo was in an additional temper with Chloe than per usual. Not that it's anything new but...
"Was I talking to you,tool!" Chloe retorts.
"Yes?" Adonis spoke brusquely.
"Do you have a girlfriend?" Chloe asks,coolly. I lay my head back onto the seat and close my eyes in sorrow and ignominy. Chloe? Why? WHY?!
"Look Chloe...I wish I could say you're a great person but...I just can't." Adonis rounded back in a "patently humorous" manner.
"No I'm not asking for me,you cret!" Chloe avouches.
"You what? Sorry?" he challenges,his face growing serious.
"I'm asking...for a friend." Chloe proclaims. That friend BETTER not be me.
"Who?" Adonis flings back.
"I swore I wouldn't say." Chloe affirms.
"No I was asking who was your friend. I'm truly surprised you had more than one." he teases. His friends laugh with him.
She growls through her gritted teeth.
"She's on the Netball team."
"Really? Who's the pengest girl on that team again? Um...Genevieve Amherst? Or wait is it Tichina...what's her surname,Enzo?" he inquires to Enzo. He shrugs his shoulders,hauling out his grotty earphones from his bomber jacket pocket.
"I think it's ROBINSON or Washington or one of those surnames." Beckett inputs. Adonis nods in comprehension.
"I didn't think Tichina was your type." Chloe comments through gritted teeth.
"Well you certainly aren't." Adonis riposted.Adonis's response receives a noisy reaction from everyone around us.
"Chloe. Give it a rest." I hiss into her ear.
"Huh?" She says aloud. I remain quiet to attract lesser attention to myself.
"I'm asking because my friend is shy. I would've expected you to understand what it feels to be shy." Chloe contends. The noise dies down to apprehend what she's talking about.
"Why would you expect me to understand?" Adonis provokes, pulling a discourteous expression onto his mesmerising face.
"When Dominique and I first met you,weren't you shy? You weren't exactly as confident as Dominique nor I." Chloe counters back. Adonis says nothing in return.
"Are you going to let her talk that way to you?" Jazeel,a friend of Enzo's, questions Adonis.
"Omg Adonis, can you just tell this girl to shut the front door!" Enzo retorts in sheer aggravation.
"I mean why are you even gonna listen to her?! You can't even trust if she really has a friend who has a thing for you." Enzo adds. Oh no. I was so rapt about my dreams about Andy and the chit-chat I had with Cyrena,(Adonis' sister)I haven't yet broke the news to Chloe.
"Wh-what are you talking about?" Chloe stumbles.
"YOU cannot be trusted! You told me your friend over there had a ting for Adonis and then he's telling me she didn't real live it the way YOU said!" Enzo growls in exasperation. Oh no.
"Chloe. Leave it. Don't-" I mutter,loud enough for her to hear me.
"What? But you yourself heard her say she liked Adonis." I flinch at the word like. It's as though I'm re-living the embarrassment all over again.
"You're the one who gave us the information!" Enzo raged.
"Dominque..." Chloe trails off aloud,fully facing me ,who's shrunk into the window.
"What's he talking about?" Chloe questions aloud.
I sigh. Sorry Chloe. I have no choice.
"Why don't you take his advice and SHUT UP!" I raise my voice. The coach grow quiet. Chloe leans back into her seat and closes her eyes.
"What are you so quiet about?" I openly ask the coach,who seemed to have quietened down after I raised my voice. I roll my eyes and swivel round to the window,away from everyone else.
"I'd never expected you to raise your voice like that. You're the calmest person I know,Dominique and even your own best friend is telling you to shut up. Isn't that telling you something,Chloe?" Darius,another friend of Enzo,unsure who his comment was targeted to. Since then, nothing more was announced by the back row of kids. As the coach drives through London, I am enamoured by the sites of the capital city. To a certain degree, I wish we travelled here, only to see all the interests and attractions of London.
Eventually, the coach comes to a halt and we're all escorted off, lined up in our Science groups. Our groups for today were arranged non-specifically. It would be contingent if you're paired with friends. The procedure follows touring historical objects with designated partners. If perhaps Ms Moriaty had sorted her class into groups beforehand, we wouldn't have to partner up with our Project assistants. This means I'm partnered with Adonis?!
After the "SOAP OPERA" that occurred on our drive here, Adonis is the LAST person I would like to spend the whole day with. But hey, maybe his feelings are mutual to mine. Although we take a look at a great deal of different exhibits in groups, we are to answer the quiz from the questionnaires provided, as pairs. With his friends also being on the trip, I doubt I'll even have a partner as he'd probably ditch me in exchange for his friends,in the first five minutes.
"Ok so as I'm sure you're keen to get this work done-" Groans are distributed around our group.Needless to say, Adonis was "courageous" enough to ask:
"Can we just get on with this?"
"What was that remark Mr...-" She goes to her clipboard to find his surname frowns,attempts to pronounce before giving up
"I'll allow you to explore Section 68 freely for...7 minutes to answer questions 1-5 and then we'll move onto Section 69." Miss explains. Behind my own clipboard, I secretly circle where section 68 and 69 are before following Miss' lead into the museum. For the duration of 15 minutes, Adonis and I seemed to work away. Adonis set out to sneak off to one of his friend's groups,multiple times. Nevertheless,one of the other teachers would spot him and send him back to our group.
"John Obadiah Westwood (1805-1893) was the University of Oxford's first Hope Professor of Zoology. He was best known for his scientific contributions to entomology..." I read aloud,scribbling answers 11 and 12 onto the answer sheets. I've already discovered all the answers-I'm only extending our answers with every new place we turn to. It's all so fascinating,it's a unfortunate thing that we cannot take photos-
"Hey Dominique. I need your help." Adonis hisses, passing himself as if he was searching for answers.
"Erm...with what?" I ask. He hushes me.
"To get out of here." he replies. I supply Adonis with a look of naivety.
"How can you escape when teachers are at every corner?" I question.
"I have an idea but I'll gonna need your help." he adds as we follow Miss into another room.
Whenever we pause to apprehend the particulars the teacher has,in hope she'll slip an answer, Adonis justifies his plan. I was consciously half-listening as I was exerting my attention onto Miss' instructions as well as his. All I had heard was something like we're going to ask permission to go to the toilet,assuring her we'll come right back. His plan succeeds to telling the receptionist our group are taking a break outside. Lastly,we sneak past the security guards or something like that.
"Miss....... May I use the bathroom please? I've been keeping it in since we got onto the coach. Please...?Adonis innocently pleads.
"Do you know where the toilets are in here?" Miss inquires.
"Yes. On ground floor." Adonis replies. Miss nods in approval. Now it's my turn. Intentionally ,I spill water over myself.
"Miss I accidently spilt water on myself."
"Dominique! You're not supposed to drink anything in here. You should know better." Miss hissed.
"PLEASE may I go to the toilet to dry up? This is my favourite t-shirt and I'm feeling a little cold." I supplicate.
"I just allowed someone else to go. You'll have to wait." Miss says.
"Adonis is my partner. Besides,he'll probably get lost on the way back. I know where we're situated." I urge.
"Nice try. You'll have to wait until he's returned." Miss insists.
I nod in comprehension.Sounds like the plan isn't running as smoothly as Adonis would've hoped. What's supposed to happen, if I heard right, was I was meant to go downstairs as a sign that we're good to go for the next part. Adonis is probably waiting for me downstairs! After five minutes of marking down advanced additions for answers,I'm starting to panic. I need to get downstairs. And fast! Could I perhaps sneak off? No, I'll get caught AND THEN I'll get Adonis caught.
"Adonis isn't back yet. May I please use the toilet now? My top is merely ruined and I feel a cold is coming." I implore.
"You're right. He's taking an awfully long time." Miss mentions aloud "Maybe I should go look for him...?"
"No I'll go. I despairingly need the toilet and when I'm complete,I'll fetch him,lead him back...are we heading to Section 75 now...?" I confirm. Miss sighs.
"Go on but don't be too long. By the time you get back, we''ll probably be in Section 77." I nod, starting to jog out.
"Hurry up!" Miss calls after me. I must get to Adonis,now. I notice another group from Bridgend, approaching the same direction I'm heading. I duck into a random gallery of artifacts,coincidentally spotting Chloe with her partner. Careful to stay out of the teacher's view I dash to Chloe.
"Chloe," I begin desperately. She gazes at me, shocked.
"Dominique, what are you doing here?" Chloe asks.
"Look questions later. I need you to cover for me. " I hiss,eagerly
"Cover for you? What's going on?"
"Keep your phone on at all times-" I glance elsewhere to ensure I am unseen.
"Make sure the teachers don't get a hold of your phone. If a teacher asks about me, say the last time you saw me, I was going to the toilet." I whisper in a rush,my eyes frantically flying everywhere.
"Where are you going?" Chloe questions.
"I've got to go. PLEASE do this. For me!" I plead,bolting out the room before Chloe asks further questions. I quickly advance downstairs towards the toilets. I find Adonis waiting outside, back leaning back onto the wall.
"You took your time." he comments,vigilantly turning our heads before walking out of our hiding place.
"Sorry- miss kept me. She didn't want me to go until you came back." I apologise.
"So what did you say?" Adonis probes.
"I said I'd go to the toilet to dry my t-shirt and then I would go looking for you and bring you back." I say, rounding a corner,innocently.
"From now, any movement we make is being watched. Try to act like we're on a school trip, researching." Adonis mutters,glancing at all the artefacts. I take a brief glimpse at them,shamming myself to take notes into my clipboard.
"So what happens next?" I ask him, quietly, as I eye the tall statue of Joseph Priestley, scribbling the name so I can research it at home.
"Now we need to find the reception, Create some kind of excuse to leave. Then we run and we don't stop until we're far enough." He hisses quietly. I confess... I quite like the idea of the both of us undertaking a reckless act .In a way, I'm...virtually excited.
"We need to hurry up. I know where the reception desk is but Miss is growing suspicious. Sooner or later, she'll probably clock that you're gone." I state,passing round yet another bend.
"I didn't know you talk like that." he remarks.
"Talk like what?" I question.
"Says things like clocked."
"Ugh yeah!" I grin, distractedly.
We reach the desk , the receptionist currently engaged with a pair of foreigners.
"WELCOME.TO.OXFORD.MUSEUM" She gestured to the museum. Adonis an I exchange glances of laughter.
"Let me do all the talking. All you need to do is nod, say some things ,so it's not so suspicious and..."Adonis trails off. The receptionist finishes up with the foreigners, wheeling her chair over to us. Being contingent on Adonis' plan , what exactly happens when it backfires...?
"Hi. We've erm.. been left behind by our group." Adonis states.
"Right. Do you have a wristband?" He shakes his head. Indubious, I place my hand into my jean pocket ,slipping my wristband from my wrist, into my pocket before the receptionist noticed me.
"Do you have a wristband?" She asks me.
"What school?" She questions,facing her computer.
"Wait no-I just remembered,our school's left already. They're going to get something to eat." Adonis poorly put on an act of realisation.
"But it's only 11 o'clock,boy." She replies. If I was her, I wouldn't believe Adonis' lame definition of a excuse.
"No. We're going back to our coach to collect our Lunch and then we're exploring London. If we don't leave now, we won't be able to make it." I add. I hope I saved Adonis' slip up.
"What's the name of your school?"
"They're already out of the building!" Adonis protests. No Adonis. He's not as capable at this act as I would've expected. I suppose, taking Drama for A-Levels had some sort of relevance.
"Excuse me madam,I have the school's number on my phone. Let me call it up." I beam at the receptionist,in cool-headedness. She nods in affirmation, as I pull out my phone from my tote bag. I smile in her direction once more,as she continues to fix her gaze on me. I send Chloe a really quick text which I hope she'll understand. I attempt to text her as though I'm searching for the number.
Me to Chloe: Chloe,receptionist call answer when no teach,pretend you school, say outside,at coach. Sound like ADUL .DO IT
I bring up Chloe's number, reading out the number at a slow pace, to allow Chloe as much time as possible to understand the text. I sense Adonis' potent eyes bore in my direction. I make my best effort in ignoring them,doing my best to act as level-headed as possible. She rings the number.
"Hello,this is the receptionist of Oxford University Museum of Natural History."
"What's the name of your school?" The receptionist hisses,with the phone to her chest.
"Bridgend Grammar School."
"Yes. Sorry are you one of the teachers from Bridgend Grammar School? Yes,oh good. There are two of your students who are unassisted in the museum. They've lost their group...oh right you're on the coach. Is your name Chloe? Yes ok."
"Your teacher would like to speak to you." The receptionist says,holding the phone to me. I take it and raise it to my ear.
"Omg Dominique what the hell were you thinking?! Who is the other student?" Chloe screeches into the phone is a whisper.
"Yes we're ok. We were in the toilet and then we made a wrong turning,thinking it was a shortcut." I bluff.
"Dominique,I hope this isn't a prank. A teacher IS going to find out. You're not going to get away with this-"
"The coach is where,sorry? How far is it from the museum?" I put it on. OF COURSE I'm aware of the dire consequences, whether our plan fails or flourishes.
"Yes I'm sorry Ms Hadley. We both are. I should've waited for...Andy to come back." I delude, pinning my hope that the receptionist is buying any of this.
"Seriously? Ms Hadley? And Andy? Who's that? What?! This is...CRAZY! I can't believe you're dragging me into all of this just to get into trouble with...A BOY!" Chloe whisper-shouted.
"Ok. I'll let him know we're on our way. Ok. Yes don't worry,we know the way. Bye!"
"No Dominique wait! What am I supposed to say to the teachers when they start-" I hand the phone back to the receptionist.
"Right so that's all sorted? Yep,yep good. I'll send them off. Alright. No problem. Alright. Bye." She ends the call.
"Ok. My bad...." she hints for Adonis' name.
"Yes. I'll escort you to the door." The receptionist demands, getting up from behind her desk and leading me out. She says a few words to the security guards who nods in response.
"Go STRAIGHT to the coach,you understand me?" The receptionist orders. We both nod and leave. As soon as the museum is out of view, Adonis grabs hold of my hand and tugs me into a run, the museum growing further and further away...
When we come to a halt, I surmise we've ran at least 1.5 miles.
"We did it" Adonis breathes out,smiling in disbelief.
"This is crazy! Do you think we're far enough? If the teachers come this way, it won't take them very long to find us." I query.
"Dominique you were AWESOME out there! You actually got us out of there. The idea of not using our actual names was SO clever. I wouldn't've ever thought of that!" Adonis outcries in awe. I laugh.
"They call me the smartest girl in A-Levels for a reason."
"Who was on the phone to the receptionist anyway?" Adonis answers, with his breath back.
"Chloe." I breathe out, fighting to remain standing with my back straight. I regret drawing Chloe into our difficulties. Still, didn't Chloe WANT CONNIVANCE on everything I do with Adonis? Giving that Adonis and I have a high chance of getting into trouble,so will she.
"Chloe did that? I take back everything I said about her! She's the best!" Adonis acknowledges.
"I shouldn't have brought Chloe into this."I sigh.
"Too late! We're free!" Adonis choruses ,prancing about the street. I laugh.
"And you..." He envelopes me into a hug "Are the best ever. Thank you so much!" He lifts me up as he hugs me.
I snicker, immediately realising how embarrassing that must've sounded "So where were you planning on going?" I ask, nonchalantly,poking the bridge of my glasses back up my nose.
"Erm..I actually didn't think as far as that." He chuckles.
"Hey,do you want to go and see all the sites of London? Like Big Ben, The London Eye and that....?" I suggest. He nods "Let's do it! ".
Prior to anything else, we scarper further away.I make a mental note of where we last left off and what the direction we...escaped.
We pick a sublime overview of all the sites from the bridge's balcony. Between Adonis and I, we discuss how wondrous it all appears in comparison to its reality,passing comments on where we'd like to live. Sometime when we grow bored, we streak through the slight crowds of dour business people,guffawing at each other,like crazy kids, in the main square. We watch and regard the Bubbleman creating outlandishly extensive bubbles,stately rippling his unwieldy bubble wand, through the air. During the Bubbleman's series of prodigious bubbles,I peer over at Adonis, who happens to appear enthralled,by the fluttering of bubbles.I contemplate just how entrancing his guises of merriment are. He peeks back at me. Perhaps, perhaps...with a similar expression to my own. A grin tugs the corners of my lips.
Eventually,we grow hungry,making our way to Pret-A-Manger, a french sandwich restaurant. We sat ourselves outside the restaurant, devouring the Chicken and Avocado Sandwich, Chicken, Avocado and Chipolata Tortilla, with a Carrot Cake slice and a chocolate brownie bar,for afters. So much for my frugal packed Lunch. The both of us chatter about TV shows we watch,dramas eventuating in our friendship groups(primarily his friend circle, as my friends are mostly in the teen writing club). He even transpires his unfeigned feelings about his well-known friend band.
"They're bare kinky and we have....SO MANY riots. It's just...With my friends from my old school, they wouldn't care about where you're from, who your parents are,whether you're wealthy....we just have fun and more fun. But with these guys,they're really judgmental. Like I feel like if I wasn't popular locally, they wouldn't even approach me. I like them,don't get me wrong, but...I LOVE my old gang and...being with my new friends, sometimes makes me miss my old gang more."
We take time to assimilate our foods, choosing to pack off elsewhere. We retrace our steps back into the square,yet again cavorting around the place . The next thing you know, he wants us to try out a jump for fun....in public? He evidently fails to notice my lack of energetic agility besides being a wallflower,socially . With his legs set in ballet's second position,his arms out as a hug,readily for me to jump onto him,my knees together,tibia and feet lifted back. I hug him around the head, my head by his cheek. Abruptly, my hair hangs loose from the messy bun,seemingly from my spirited leap. Since my hair's loose enough, I tug the hairbands out of my hair, my head up from the hug. As it would be in a movie, a gust of wind blasts way, my hair sweeping up, spectacularly revealing my caramel and camel brown highlights. My hair magnificently curled in the air,like octopus's arms. He takes a good look at my hair and then into my eyes.His hair is tousled and ruffled back from the wind. I grow self-conscious as he's...flawless. I gaze back into the jungle of his blue eyes. The moment ended, Adonis resting my feet onto the ground, at that moment, my hair being a static mess. We withdraw from the middle of the plaza, travelling the course in which we came from. In the time, I try to neaten my now scruffy hair as much as possible, raking my hair backwards and smoothing it down with my fingers,despite all the bumps. I remove my Harry Potter styled glasses,cautiously raking them back in my hair,set as a headband for the flyways.
"Your hair's really nice,by the way." Adonis compliments,glancing at me with a kind smile. I'm internally squealing! Holy guacamole! The one and only Adonis complimented my hair for the first time!! At long last!!
"Thank you." I didn't have enough courage to compliment his hair which looks charming,especially after the gust of wind.
To occupy our remaining time, we gaze intently through the shop windows and their displays.We(I say we but it's chiefly Adonis) take selfies and snaps and pictures. We settle on posting any of today's photos,only when we arrive home, in case the teachers check their friend's social medias for any recent activity.
To past the final free moments before we'd have to consider making our way back,we openly enter a prolonged trail of neatly trimmed,luscious green shrubs, lavender pink and shocking pink Amaryllis,Orchids and Camellias dangling from every corner you turn. To rank the garden, it was the most stunning sight I have viewed, to date. Better still, with Adonis. We talk while we past through the arches of pretty,romantic flowers and bushes.
"Adonis, I've been meaning to say this for a while but I've been afraid on how you'll react." I begin.Unsurprisingly, Adonis' face changes to studious, tense yet surprised,altogether.
"How come you left your old school?The ACTUAL version of events. Not the reason where you pretext your school was too far. I realise that isn't the realistic story because I remember you mentioning you were delighted with travelling afar." I challenge. Once and for all,I am compelled to receive the truth. I let Adonis in with one of the biggest secrets of my LIFE. The least he could do is tell me why he came to my school.
"You want the truth?" he corroborates. I nod in affirmation.
"The truth is...I got expelled." he opens. I nod in apprehension. He got...expelled?
"It was a same situation, like when you got expelled from school. But worse." Adonis avers.
"How worse?" I ask. He shakes his head.
"Dominique you don't want to know how bad it was. Especially because....you just don't want to know." Adonis swears.
"Yes I do! I revealed my past,willingly,to you. It's about time you do the same thing. If,what you plan to tell me is a private matter,it'll stay like that." I assure, resting a hand on his bicep. He exhales out, hangs his head.
"It all began at Ablene,my old school. I was popular, well-liked, smart and knew when to put my head down. I mean yeah, I was cheeky in lessons but I wasn't disruptive. I was the leader of my own gang, I became well-known in the area for...being me. I was your typical, popular, good student, cheeky friend,good-with-girls kind of guy. As a matter of facts, teachers liked me -it wasn't the way it is here,there..." He trails off.
"I cannot understand how my story can compare to yours. Teachers DESPISED me!There were moments when...they were hesitant in even EDUCATING ME! I'd be in a empty classroom,at 7, a teacher reluctant to supervise me because no one else gave a damn, to bother. You on the other hand....it sounds like the opposite." I exclaim.
"I'm getting there. Although most teachers liked me,there was this one teacher, he was a male. I don't know what it was, maybe he was jealous of my popularity amongst the teachers and students...or maybe because I didn't like his subject,I don't know. He was always unfair towards me,giving me detentions and no one else,shouting at me for small things like if I forgot to write the date,he was harsh on me and I never knew why. But it was all revealed one day when I had the last straw with him. As per usual,he criticised me and I stood up to him. I said you never speak to any of your other students that way apart from me. I say he doesn't have a right to treat me like this and if he continues...I'll report him. Of course he became bitter about the idea so he gave me a lunch detention and sent me out of class. During Lunch he had the nerve...stepped WAY over the line and said "Your incompetent,just like your sister." Of course I grew defensive. Right there, laid back in his chair behind his desk. Said "Your family know no better. Bunch of uneducated bas——-". From there I flipped out,shouted at him,cussed him out, swore at him,I lost my head. He wasn't hiding his wide grin of satisfaction. I stormed out of his classroom to report him,continuing to shout cusses and swear words. I attracted everyone's attention,roaring at the top of my voice "I'm going to KILL HIM! He'll be a dead man when I'm finished with him!"I rage out of the building, angrily crying. The rest of that day consisted of me hanging about on the street, pacing up and down empty roads in vexation. My gang eventually found me ,asking what was up. I told them what he said and called for a revenge plan. This plan consisted of us sneaking into school, trashing his office,sneaking out. I was considering finding out where he lives so I can trash his car but my crew backed out of that,ONLY agreeing to help me trash his office. " Adonis sighs,almost as though retelling his past was becoming all too difficult to him.
"They didn't actually execute the act,it was all me. They were only on the lookout. I did all the damage. The next day, I turn up to school,just to make the act look less suspicious. The look on his face...was priceless. Could've won the face of the year award. He deserved it,Dominique. He did. You don't badtalk my family like that. All the school had to do was see CCTV footage to uncover I was the culprit. I explained my actions. As I ILLEGALLY trespassed the school and did damage, I was expelled. As I was leaving the school, all my friends and classmates were peering at me,with sorrow, from our form window. I saluted them, as a respectable goodbye. My final memory there was, I had a baseball bat,at hand, from the fence- one of my mates left it there for me. With that I ____ up his car in the parking lot. All the staff hurry into the car park, crowding around me,followed by an swarming audience of students. All had eyes on me. Whenever I was trying to stop myself from causing anymore damage, his words were replayed in my head,making me angrier. I smashed his car until it was destroyed beyond repair. Savagely, I swung the bat at his car, before walking away. The following day, the police knock on my door,saying that he pressed charges and I was taken to the station. Unfortunately, my parents were already struggling with money so they couldn't pay for a decent lawyer. Therefore, I received the charges and gained a criminal record. Because of my criminal record, I HAD to get away from Ablenewoods, meaning I had to leave all my friends, my girlfriend and gang behind;all whom were the best to me. We moved houses,in hope that the news won't spread in our new neighbourhood. And yeah...My sister had to leave the school because there were too many rumours and teachers were talking about us in the staff-room and tossing our names among themselves. It would've been too much for her to handle,especially as I weren't at the school to help her. She was pretty popular at our old school-had a boyfriend, good group of friends. Since then, our relationship has collapsed a little. I ruined her life. I can't blame her for hating me. Now, at this school she's not nearly as popular here as she was at Ablene and she wants her old life back which I robbed her of. So yeah....I guess you'll probably want NOTHING to do with me. I understand." Adonis exhales,looking at the cobbled ground in dismay.
"Adonis..." I lead off "That's not true at all. You didn't ruin her life. You defended her which I THINK,if my opinion means anything to you,I think that's so sweet. That teacher had no prerogative to talk of your family with so much vilification. I am OVERJOYED that you showed up the inferior,monstrosity of a human..." I remark, placing a hand on his shoulder. He glances up at me. I give him a amiable smile.
"You really think so?" Adonis verifies. I nod with a smile. Adonis ardently stared into my eyes. On the verge of speaking, we apprehend a recognised voice.
"You said you saw them come in here?" Mrs Rivera inquires aloud. Adonis and I look at each other with horror and terror and dash into the nearest corner.
"This way." I mouth,striving assiduously to run as quietly as possible. Adonis slides his trainers off, before warily sprinting out of the garden. I do the same, enduring a horrible sensation of soil and rigid ground, underneath my socks. Trainers at hand, we shoot towards the museum. Before long,we take a break to slip our trainers back on. Abruptly, Adonis clutches my hand, wrenching me into a scarper.
"That was so close." I breathe out,hurtling through the throngs of people in the plaza.
"I don't wanna get into any more trouble." I palpitate.
"Don't worry....we won't get into....AS MUCH trouble as we would if we were caught there." Adonis seeks to reassure me, instead causing me to fret,additionally.
In next to no time,we not far off from the museum entrance,presumably where everyone is.
"There's one more place I'd like to go real quick." He jerks me into the corner shop, within sight of Bridgend students at the entrance.
"How much are those fags there?" A familiar droopy voice asked.
Adonis and I interchange glances of alarm and uneasiness, taking cover into a aisle of food cans in silence. It's Miss Levy. The teacher who led our group.
Inaudibly, Adonis enunciated we should perhaps separate,to confuse Miss Levy. Eventually after roaming around the shop, I almost ploughed into Adonis, uttering a startled gasp. This was muffled with Adonis's hand to my lips. Together,we creep into a later aisle,spotting Miss Levy, her back turned to us. Swiftly, we slide into the next aisle. We hear the reverberation of high heels, advancing closer to us. Guardedly, we divide once more,surmising Miss has a hunch that we're here.Obfuscating Miss Levy, we meet up at the end of all the aisles,by the checkout.The shopkeeper discerns the source of the scattered footsteps. Opening his mouth to speak, the pair of us press our index fingers to our lips,signifying that we're hiding. He rolls his eyes in response,tilting his head to a cupboard door, motioning to go in. We toss him thankful looks,hurtling into the narrow,poky space. The bolt on the door locked after our entrance. I grasp my hand around my mouth,closely perceiving Miss Levy's conversation with the shopkeeper. She asks if there's anyone else in the shop. He says nothing in reply.
Adonis gesticulates to my phone. I pull it out,finding my brightness levels high,sound on and 25 unread text messages.
Adonis prodded me to reduce my brightness highness. Desperately, Adonis snatches my phone, decreasing my phone radiance to minimum. Unfavorably,my ringtone chimes out loud. I shoot Adonis a spooked expression as he instantly rejected the call. Did she hear that? We shuffled around the cupboard to secrete ourselves from the crack in the door. Adonis silently prays that we're not caught and I'm deeply yearning to crawl underground and die.
The bolt is unlatched and I think my heart flipped over. We let out a huge sigh of relief to see the shopkeeper. I peer my head to the left and right before warily stepping out.
We dip out of the enclosed room.
"She's gone." The shopkeeper insists.
"Thanks man." Adonis hisses,tossing the shopkeeper a tenner.
The shopkeeper nods with appreciation. We carefully stoop out of the corner shop,having everything we need and dash to the museum entrance. The pair of us rest by the perpendicular wall.
The two of us opt to sticking to the same story, to evade complication. The story is we were on our way back to the toilets, lost our way from a shortcut,given to us by a tourist. We next approached the receptionist who said they were in the coach and escorted us out. We took the receptionist's instructions,finding the coach empty. Therefore,we presumed you were having a early lunch. This resulted in us visiting food shops,in hope we'd spot a Bridgend student. Then lunch came by and we were hungry so we ate and then made our way back here.
We finally come out of the corner and approach Miss Levy.
"Adonis! Dominique! Where on earth have you been for the past 4 hours?!" our teacher barked.
At the same time, Enzo,Beckett, Ajax,Jazeel,presumably more of Adonis friends and Chloe approach us.
"Dude! Where have you been the whole time? I've been ringing your phone for time,man?" Enzo questions. Before we checked ourselves in with the rest of the school, we agreed to tell everyone BUT our closest friends our false version of events.
Beckett,Ajax and Enzo surround me and him. Chloe squeezes herself through.
"Where did you go?" Beckett demanded.
"I tell you now. The both of you AREN'T going to get off lightly. COME HERE!" Miss Levy raised her voice. I flinch at her yelp at us. At me.
I stumble to her, Adonis casually ambling to her, a cool-headed expression of his face whilst Miss Levy seemed like she wanted to slap us both.
"Where are we going?" I question as innocently as I can muster.
"Look can we just go home and deal with this tomorrow? I understand the entire staff and students must be exhausted from searching for us just like we are EXHAUSTED from today after looking everywhere for you. Please. We'll face up to our consequences tomorrow. " Adonis bravely bargains.
"No! We are not leaving this another moment! Your parents are worried sick about where you two have been! You two have spoiled this trip for EVERYONE! It's such a shame. An upcoming trip was following this one. We were going to Eden Project." Miss Levy exclaims as we re-enter the museum.
"Don't really care." Adonis mutters into my ear.
"But now there's NO WAY that's happening now- yes hello!" she greets the reception.
"Sorry David. You''ll have to wait a moment." The receptionist talks into the phone.
"Did you or did you not direct these two students to the coach? They said you escorted them out." Miss brusquely asks.
"Two students..oh...Delphine..."
"It's Dominique." I correct,clearing my throat. Damn, she had a retentive memory.
"Dominique and...Andy...?"
"It's erm Adonis. I know it's a hard name to pronounce." he laughs nervously.
"No your name is Andy. And I spoke to a member of staff on the phone. Er... Chloe was it,yes?"
"There's no member of staff called Chloe that works at our school,as far as I'm aware."
"No. I spoke to a member of staff called Chloe and she said she was in the coach,waiting for...these two."
"What time did you have this conversation?"
"At no time did we leave this place at 11:15 and we haven't gone back to the coach since we've arrived!" Miss Levy bursts out.
"But that's what was said. On the phone. I can give you the number." the receptionist clears her throat,offended by miss' outburst. Oh no. It won't be long before Chloe's in desperate straits. Why did I drag her in? I feel repentant and ashamed. Perhaps it was my revenge for her after all the perturbation she caused me...? I'm the worst best friend in the world, aren't I?
The receptionist checks her recorded call log for caller details.
"Do you have it,at all again??" The receptionist asks me.
"Have what?" I ask,ingenuously.
"The number you gave me. You said it was the school's."
"Er well my phone's dead,sorry." I lie.
"So Dominique gave you the number?"
"Yes she said it was the school's." I felt like crying out loud. I'm going to get into the greatest quantity of trouble,seeing as I primarily orchestrated the entire act. Why didn't I think of that? Why did I even do it? Why couldn't I just decline Adonis and continue to study the artifacts? How can the smartest girl in A-Levels be the most slow-witted?
"The number is from an unknown source. Although I'm pretty confident you'll still be able to call it." The receptionist comments.
"Our school certainly wouldn't be an unknown number." Miss Levy's eyes are pierced in my direction. I survey the the telephonist desk,apprehensively.
"No one's picking up." The reception responds.
"Call again. Normally our school telephonist responses immediately. " Miss Levy puts forward. The receptionist re-dials the number and calls yet again. Either Chloe simply isn't picking up the number or someone's kindly undertaking a favor for us.
"Yep. The number instantly goes to voicemail. Seems like the number is blocked." The receptionist savagely places the phone down, a amusing expression of power showcased.
"I don't know what you're so pleased about. This proves YOU had the responsibility of leading my students awry." Miss Levy snarls.
"But where was the member of your staff who are supposed to supervise these kids? They wouldn't have been wandering around if they received administration from the staff-"
"Don't you start pointing the finger at US! These students used their enterprise,gifted by US and approached you, requiring help and you failed to provide that service. You could've placed them into insecurity and endanger!" Miss Levy affirmed.
"No. He said that the pair of them lost their group which is under YOUR own management. This young man then mentioned your group leaving to collect Lunch of some sort. After,this young lady mentioned your group going onto THE COACH to get Lunch-so them being lost is mainly their own fault. Then this young lady gave me a number, stating it was the school's. I rang it up,bearing in mind that they didn't have any wristbands, and instead I spoke to a member of staff . Whether she was a part of your school or not, I had spoken to someone already. You had a conversation with her,didn't you?" The receptionist motions to me.
I stammer " Well...um I don't know."
"How can you not know when YOU'RE the one who gave me the number. Come on-you saw her give me a number!" She addressed Adonis. He shrugs
"I never spoke to the teacher. I heard her speak to YOU. I didn't witness DOMINIQUE speak to any member of staff on the phone." He frowned. The receptionist growled.
"You were right beside her!"
"Well I never spoke to this teacher so I couldn't tell you." Adonis disregards.
"I don't understand how this is my own fault. Your kids weren't supplied with wristband or any kind of identification of their school. This young lady had a number however which I had no choice but to use,to ENSURE their safety. The situation was handled suitably and smoothly. I escorted them myself to the door, to fortify they were going where they were supposed to go." the receptionist expounds in a huff.
"Well if that's the case,how come they've been lost for... FOUR HOURS?!" Miss Levy thundered. I've never witnessed Miss Levy in such an ill temper. I trade glances of consternation and uneasiness. He rolls his eyes,impatiently. How is Adonis upholding his confidence and discourtesy in these set of circumstances? It astounds me!
It felt like 20 additional minutes before Miss Levy,at long last, fulminates away from the receptionist's desk, face boiling electric crimson.
"And you two! I'm not finished with you. I'm calling your parents for a meeting tomorrow evening at 6p.m. Whether you tell them or not, I'll be sending out emails and texts,notifying your parents. From there,we'll settle on a....suitable punishment. This goes on your record. Adonis....I'm also be discussing your poor behavior in school," Adonis rolls his eyes and shrugs his shoulders,climbing up the coach's steps and advancing towards his friend's seats.
"If you continue your attitude,you'll be staying at school TODAY!" Mrs Rivera chirps in. Adonis reciprocates with the most indecent glower he could give.
"Screw me all you like. It only gets you into more trouble." Mrs Rivera retorts with an evil smile. I move down the bus, hearing Adonis swear and cuss her under his breath.
On the journey home, I sat beside Nevaeh in the duration of the trip back,constantly probed with questions,involving hat happened when I skived the trip. I re-tell the same story over and over again.
"I know that didn't happen. Who would spend 3 hours searching for your group? I wouldn't."
The whole year group were conducting themselves, as though they'd been debilitated from walking. As I past a multiplicity of students, all throwing me vexed scowls. Can I blame them? They would've arrived home a whole hour sooner if it wasn't for Adonis' and I's stupidity.
Miss Levy retains Adonis and I until virtually everyone had left the coach for home.We spent...approximately half an hour, listening to a verbose pep talk about the folly in our actions. In the end, she lets us go. Considering the considerable length of time we'd have to wait for a bus, Adonis and I walked home together.
"Today was crazy!" Adonis breathed out with a toothy grin.
"We were crazy if we thought we were going to get away with it." I comment, amiably smiling broadly.
"I'm sorry if I caused you trouble for my actions. You shouldn't've taken responsible for the phone call. It was my idea altogether so-"
"No. I'm sorry if I caused YOU additional problems. After all the things that happened...getting into trouble for this is the LAST thing you needed." I interject Adonis.
"Well it doesn't really matter. You heard Miss Levy. She was going to speak to my mum anyway about my "poor" behavior" Adonis averted quotations.
"So what are we going to tell our parents? The truth?" I verify. He shrugs.
"You say whatever you want."
"But if we tell the truth...how will it add up to Miss Levy's adaptation of the story?" I question aloud.
"Look, if you're so worried about getting into more trouble, just tell Miss Levy the truth." Adonis asserts.
"Me? Worried about trouble? I've had enough of that to even think about it!" I scoff. Of course I'm worried!
"Also, I have one condition for...whatever story you decide to tell..." I begin as we reach the end of the path where we walk the rest our individual routes home.
"We don't drag Chloe into this. We say it was a cousin or a mate of ours called Chloe. Got it?" I request.
"Yeah whatever. I owe her after what she did." he sympathizes.
"I had the best day today." he glances at me with... coy pleasure. I laugh in shock.
"Yeah...not even gonna lie but...I'm kind of sad that you're not going to be my Science partner anymore. You were real fun." he comments. I beam with gratitude and jubilation.
"So were you. You're actually a really good Science partner." I hear myself say. I giggle,humbly.
"I guess I'll see you around." he grins coquettishly,almost suggesting...anticipation.
We go to divide our separate ways.
"You can come over to my house anytime." Adonis bursts out. I simper in comprehension and delight.
"Sure. Thanks!" I accept his invitation, leaving.
I think that was his way of saying...he enjoys my company.
Hey everybody! I hope all is well!I have several points which I'll like to mention in this note.First and foremost, writer's block is malicious! Its's the reason I haven't published a chapter in so long. Second of all,I apologize if this chapter is lengthier than what you're accustomed to reading. It is essential I loaded every element into this chapter so you all relive the moment I envisaged. Also, when reading the section where Dominique explores London with Adonis (e.g watching the Bubbleman),play a romantic love song or a happy song while reading it. When writing this chapter, I listened to a bunch of love songs which 1. Helped me fluently write the chunk of narrative 2. Aided me in imagining the actual moment 3. Makes it WAY more special! SO do that! Anyway I really hope you like this chapter and really begin to understand Adonis' character(when conceptualizing this chapter, I thought this chapter made Adonis' character a lot easier to understand).