The Wrong Side of the River
CHAPTER
21
It were a grief, so brief to part with thee

Julian
The expression on Mrs. Kempf's face—a mix of horror, confusion, and shock—summed up the whole situation.
"Well," she began with a shaky voice. "I guess we can… Um… I'm sure Ms. Madison be back once her mother realizes she's been unreasonable." She looked at me, her eyes pleading for reassurance. "Don't you think, Julian?"
I didn't know what to think. I'd been a second away from kissing Romy—from fulfilling all of my wildest dreams for eighth grade. Then it was all gone—the kiss, the play, maybe even our friendship. That hurt the most.
Not knowing what else to do Mrs. Kempf cancelled the rest of rehearsal and had us sit in the auditorium seats and work on homework while she sobbed, not so subtly, in the corner.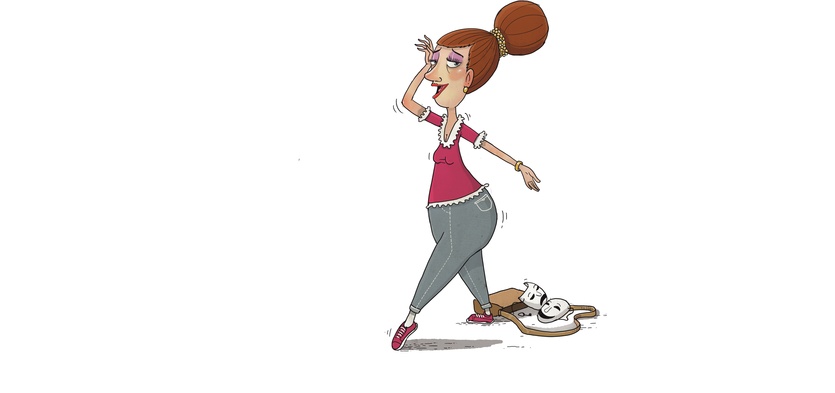 I felt numb as I walked home from school, kicking piles of leaves that had built up along the sidewalks. I tried to work with Solo on a new trick that involved carrying a piece of paper in his mouth without piercing it. He mastered it quickly and it could almost been a trick worthy to show Romy, except that the paper ended up a little slobbery. She didn't like dog slobber.
Poor Romy. I pictured her locked in her room with no television and no friends. Was it the almost-kiss that had made Mrs. Madison fly into a rage or was it the fact that the almost-kiss was with me? If we had left Parry in the play, would Romy still be able to participate? Had I ruined it for her?
I pulled out my phone and texted Romy, Is everything okay?
She wasn't at school the next day. I tried to convince myself she was sick or something, but she'd seemed fine yesterday. I wondered if her mom would move her to the private school in Fair River. Maybe I'd never see her again. The thought made my chest feel empty.
Romy missed three straight days of school. After day two Mrs. Kempf asked Melanie Boswell to play Juliet, at least until Romy was back. She did so grudgingly, standing as far away from me as she could and never making eye contact. I'd heard Dad talk about what a pain Martin Boswell had been over the whole park thing and I suspected his daughter was Northside through and through.
I texted Romy every night and even tried to call her house once, but no one answered.
By the third day I'd lost the will to do anything. Drama felt pointless. If Melanie really had to play Juliet this would be the worst production in the history of the world. It didn't even matter that we both knew the lines. She was so disgusted with me, I was pretty darn sure Parry could have played a more convincing Juliet.
I almost didn't pick it up, sure it would be another Northsider calling to make rude noises and giggle hysterically. I glanced at the screen just in case. When I saw Romy's number I almost dropped the phone. I tapped the talk button and croaked, "Hello."
"Hi Julian," a soft familiar voice said.
"Romy! I've been so worried. Is everything okay? Your mom isn't making you go to private school or something? It's been terrible without you. Are you coming back?" All the worry of the past three days spilled out.
"Um," said Romy, sounding oddly shaky. "Mom said I can come back. And even do the play."
I breathed out. What a relief! It felt like I'd been holding my breath ever since Romy's mom pulled her out of class.
"But, she's made me promise…" her voice broke, "...not to see you, not to be friends with you outside drama."
"Oh." My heart sank. "Well, I guess, I…"
"I've got to go. I'm sorry, Julian."
The line clicked and she was gone.
She would be in the play. That should have made me happy. It did, a little. But the other thing—the thing about her not being my friend anymore—kind of cancelled out anything good.
I went downstairs. Each step felt heavy and awkward.
For some reason the steps led me to the refrigerator, which I opened and stared into, blankly.
Dad's voice came from the table. "We've had some setbacks. That horrible woman managed the injunction and now they've set a date for another council meeting. I've got some fliers I need put up at the school. Could you do that for me, son?"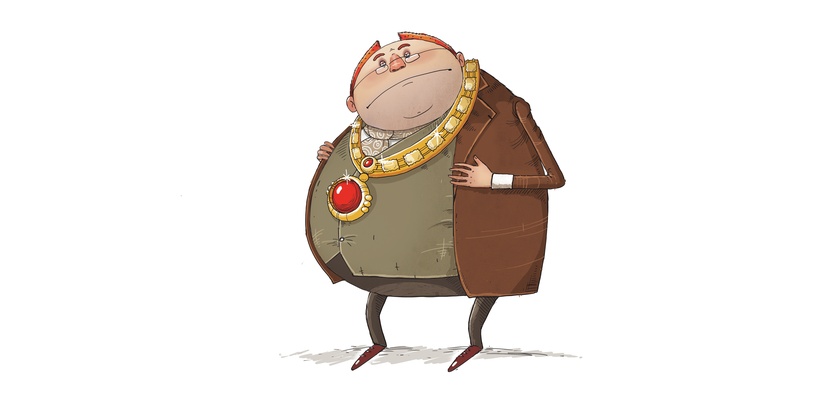 "Fliers?" I asked, turning from the refrigerator to see my dad sitting at the table reading a newspaper.
He didn't look up. "Yes, about the new meeting. Can you hang some for me?"
I stared at his paper, trying will him to lower it and look me in the eyes.
"How many will you need? A couple hundred maybe?" He asked.
There was no use arguing. "Fine," I said, turning back to the fridge.
Mom walked in with oven mitts on her hands.
"Don't ruin your dinner, pumpkin. We're having enchiladas."